Just recently returned from England and UK games day. Thank you to all the hobbyist I got to meet and hang out with, you all make the trip worth while. See you all again in 2014!
A special thank you goes out to Teras at Geek Nation Tours for putting in all the time and work to herd cats around to play with toy soldiers.
Its back to work full steam ahead with new products and the epic quest for a web store should be completed here very soon.
In the meantime I've been distracted by a new toy for the shop that will open up a whole new range of products to us.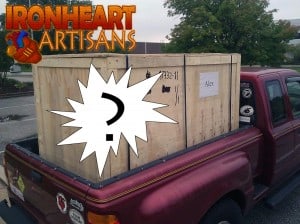 Whats 400 pounds and barely fits in my truck?
Check back soon to find out. . . .